September 16, 2020
#development #ecogarden #feature
Features: Sorting Objects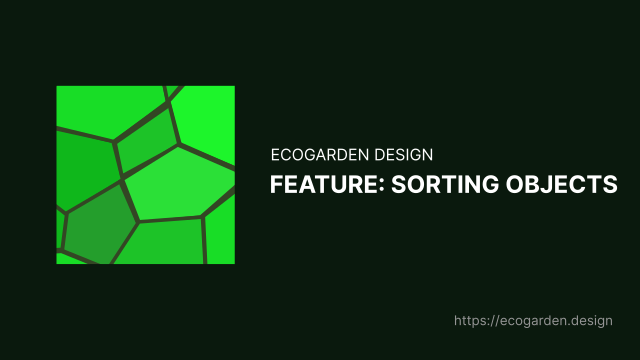 We have added support for sorting objects on your canvas. The layers use these rules so smaller plants will generally go to the lower layers. Larger plants to the higher layers.
Layers
We use these layers to sort how your canvas will be formed.
Groundcovers
Hardscapes
Herbs
Shrubs
Small-trees
Structures
Trees
Hope you're enjoying Ecogarden 😊.