July 21, 2021
Ecogarden Design 4.0— Polygon & Layers
Ecogarden Design 4.0 brings new shape types and new ways of interacting with the layers.
Polygon tool
Add lawn, mulch, concrete, patio, and more with the polygon tool.
Polygon's become locked after creating. This allows more control when interacting with the canvas. You can turn off locking for a layer on the new layers interface.
7 new materials
With the polygons Ecogarden can now support different material types.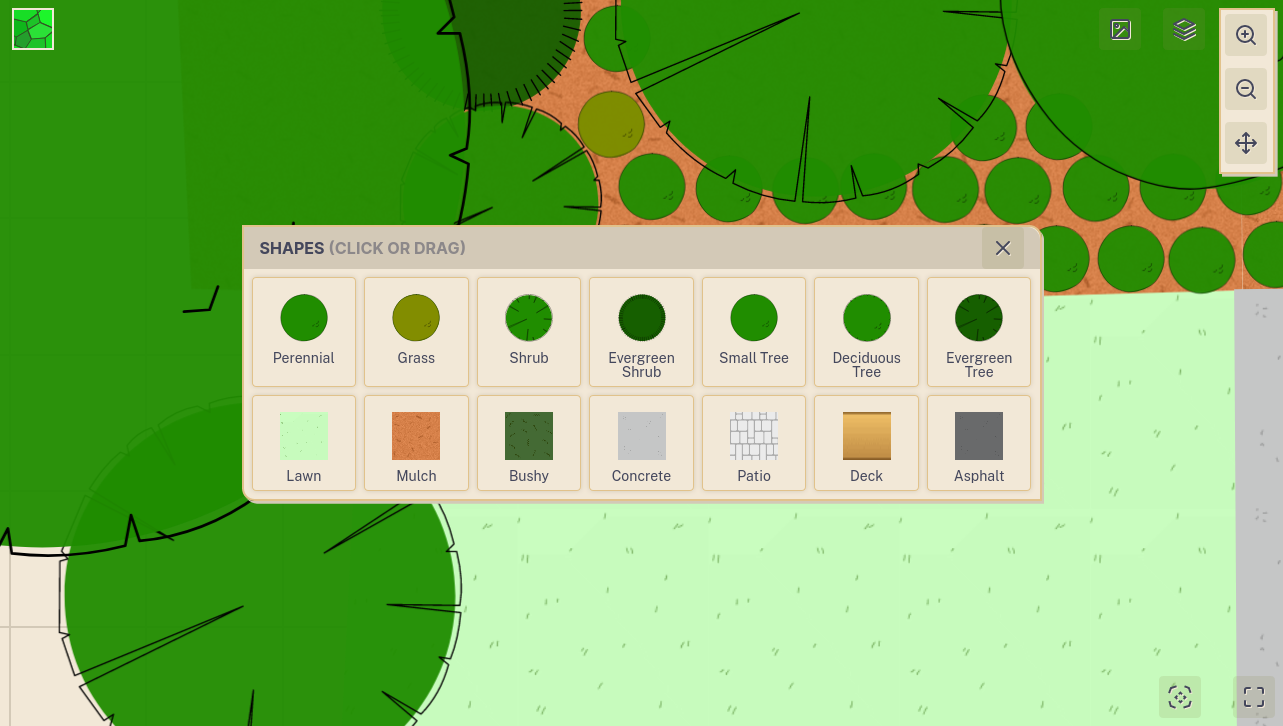 Layers
Layers are now lockable, and you can also toggle visibility.
Locking
Locking a layer prevents it from being selectable. All objects are lockable via the layers.
Ecogarden Design's base layers are locked (lawn, patio, concrete) by default. This is to prevent mis-clicks and mistakenly moving base layer items.
Fixes and improvements
Improved zooming experience.
Enhanced mobile interface and interactions.
Improved exporting images.