Features
Design your garden with a private, secure, fast, accessible landscape design tool.
Ecogarden's origin is to give people better access to landscape design tools to augment their ability to create ecological informed gardens. Ecogarden's hope is for these features and more in the future, to have better support this goal for everyone.
Demo showcasing creating a design in Ecogarden, 3:59
Shapes
Plants
Shapes are generic plant types. This allows you to design with relative sizes faster.
Polygon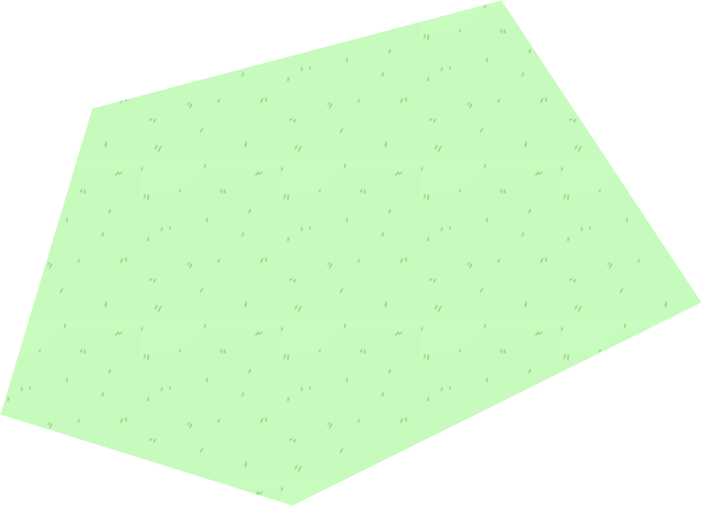 Video showing shape and polygon tools, 1:39
Accessible
At the core
Mouse, Touch, Keyboard, Pen devices supported.

WAI WCAG 2.0 AA Compliant
Across devices and screen sizes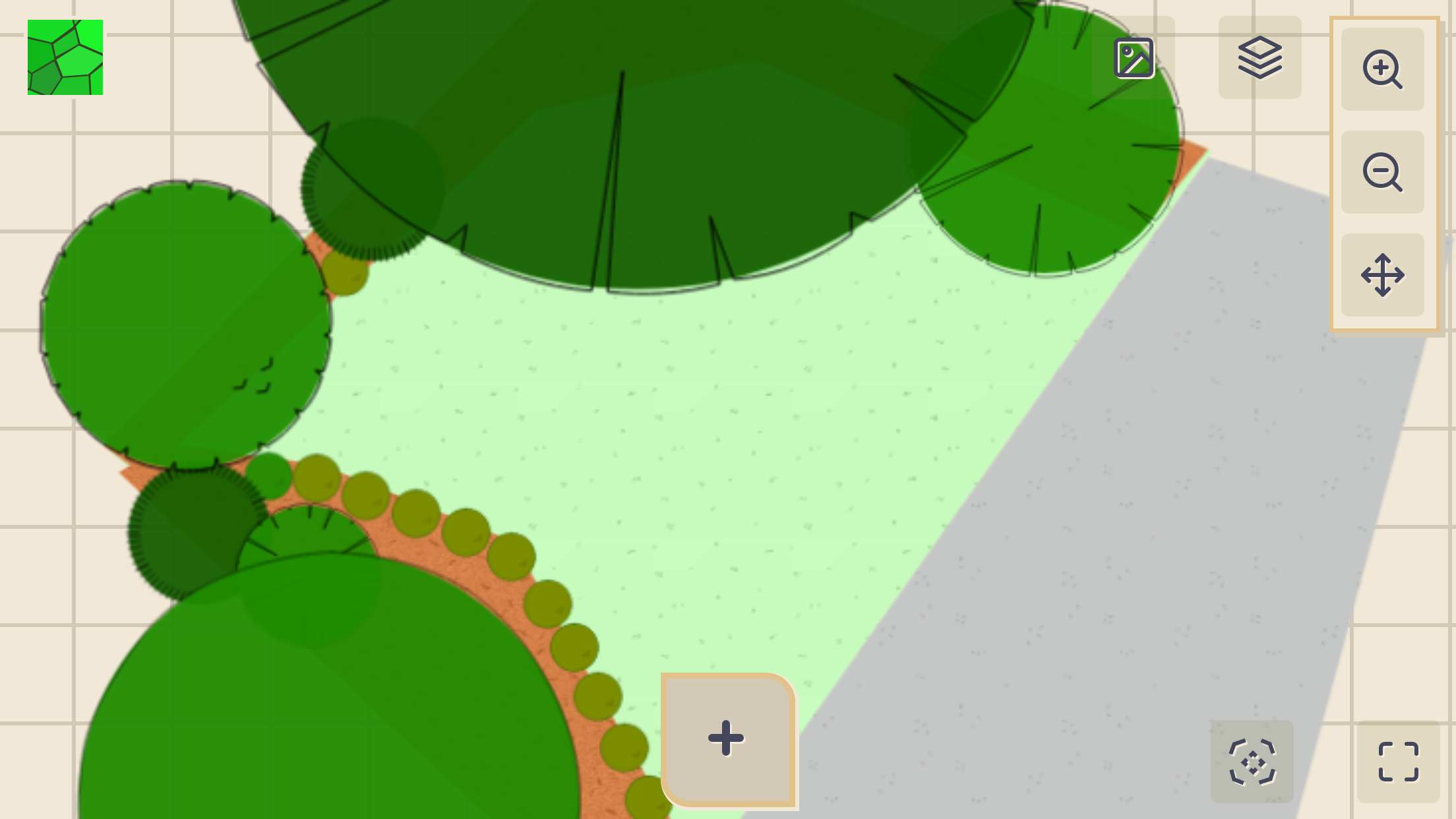 Mobile (iPhone/Android)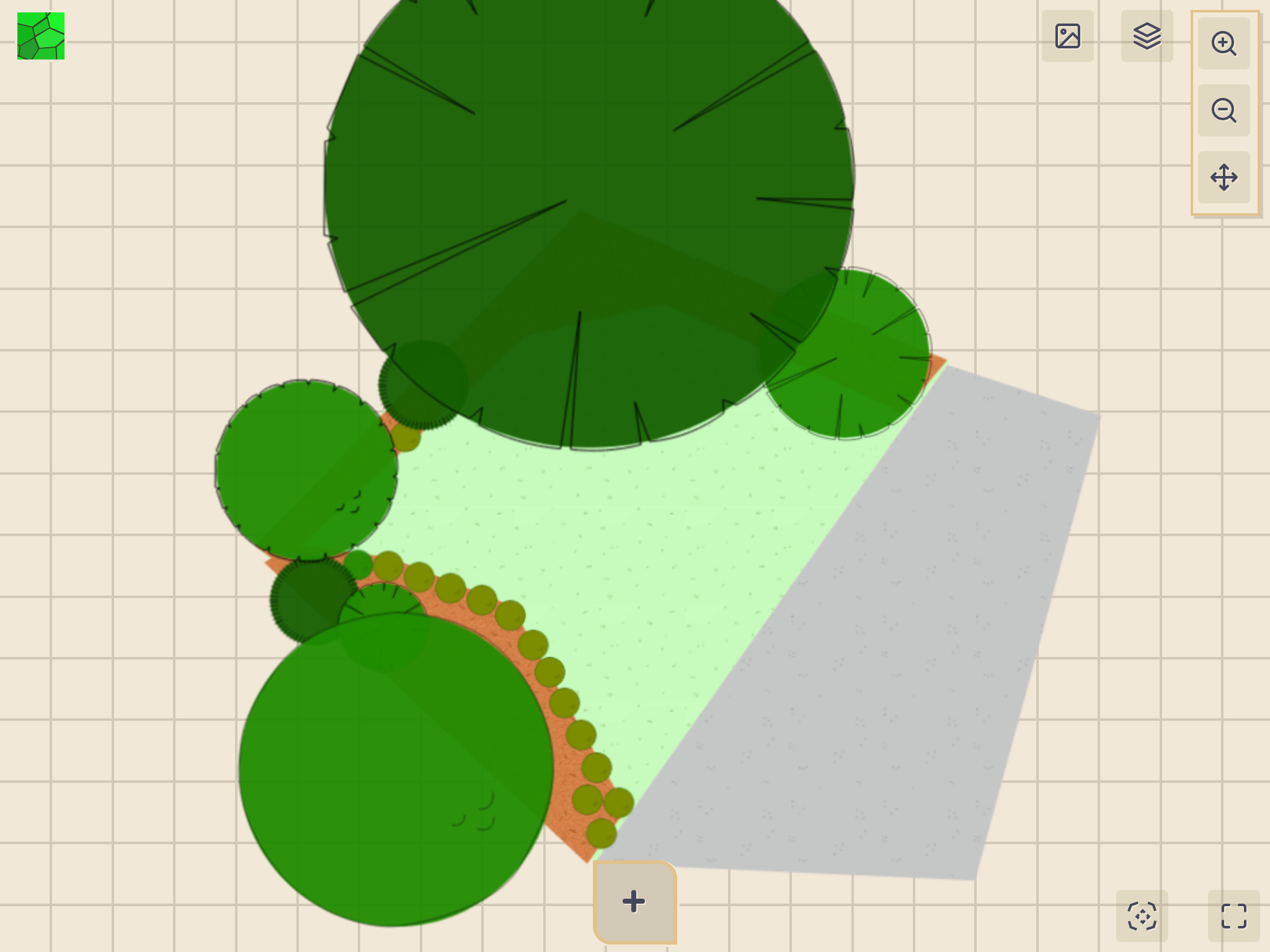 Tablet (iPad/Android)
Devices
Browsers
Fast & Intuitive
Ecogarden renders your design to the canvas, and use two canvases to improve performance.
Controls
Controls are design to simular to other design tools. Designed for both desktop, table, and mobile.
| Keybind | Action |
| --- | --- |
| Hold Spacebar | Activate panning mode. |
| Mouse Wheel | Zoom in and out of the viewport. |
| Middle Mouse Button | Activate panning mode. |
Interface
Designed to allow fast, simple interactions.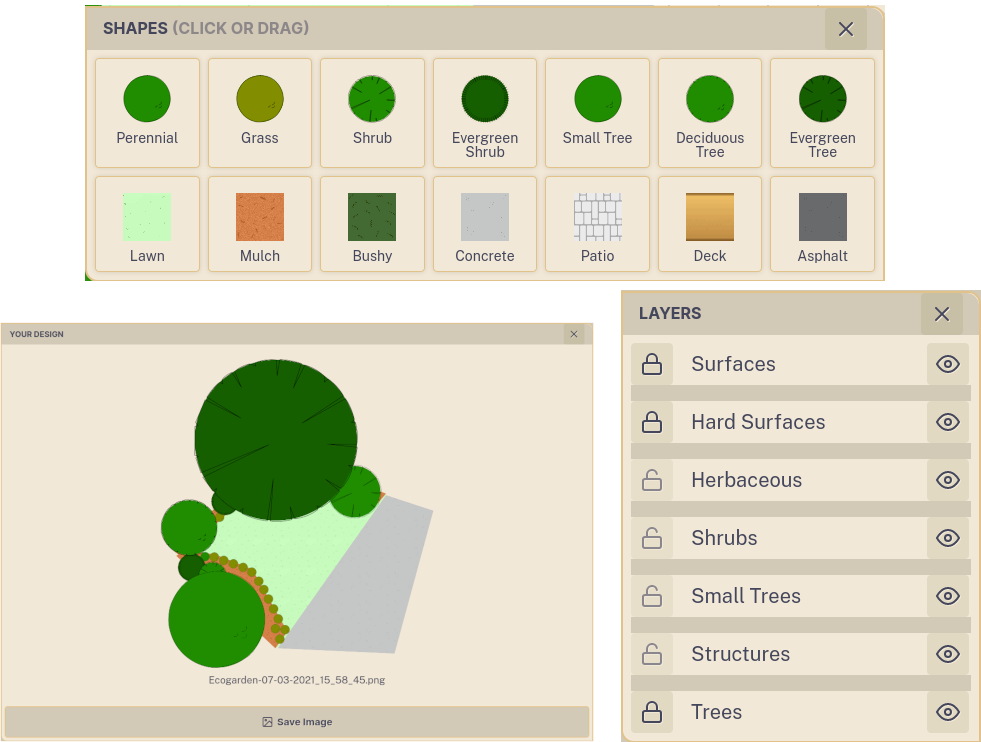 Interface is responsive to various accessibility tooling. (zoom text, color schemes)
Video showing browser zoom, 0:57
Colorschemes
Using preferences from your operating system, Ecogarden can select the colorscheme to match.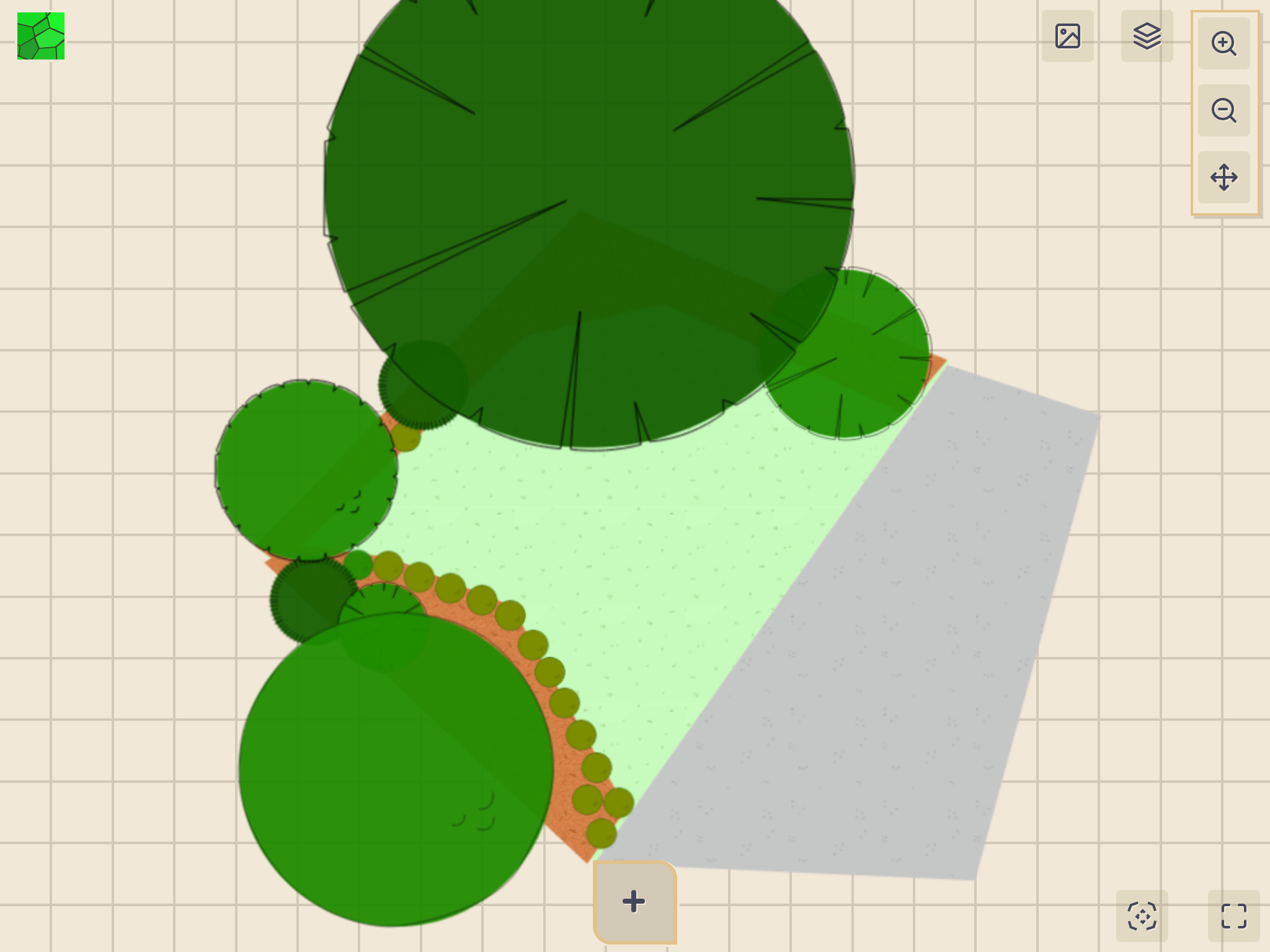 Light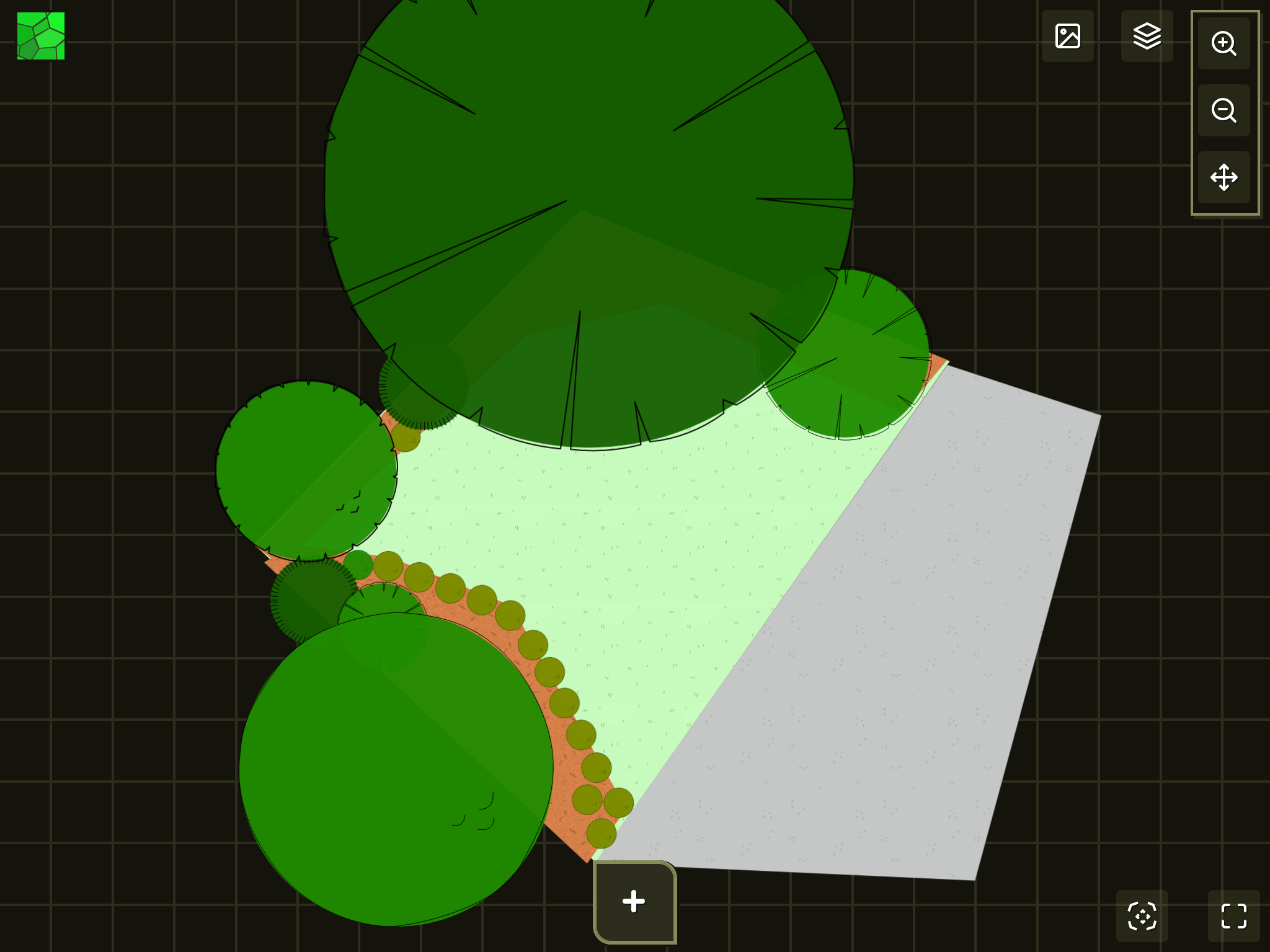 Dark
Private and secure
Private
Ecogarden captures no information about your design. Ecogarden designs are entirely local. Nothing shared with third parties. Simple access logs on the server.
Secure
All your communications with the server are encrypted, preventing others from seeing your traffic. Designs are not shared with a server, all done locally.
Offline supported
Design on the go, far away from networks. Combat poor connectivity at your garden supply store.
Sharing
Share your designs with images, design files
Designs can be shared with design files
Images can be generated to be shared
Save Design as Image, 0:05
Open
Open Data Format
Using JSON data format for the designs, you can easily extend, share, and develop with externally.
| Key | Value |
| --- | --- |
| objects | Positional and relevant metadata for each object. |
| settings | Design settings and metadata. |
| viewport | Offset, zoom of the viewport. |
Embeddable
Supports embedding onto your website. (Currently only available on request).
Private, secure free landscape design tool for your website.